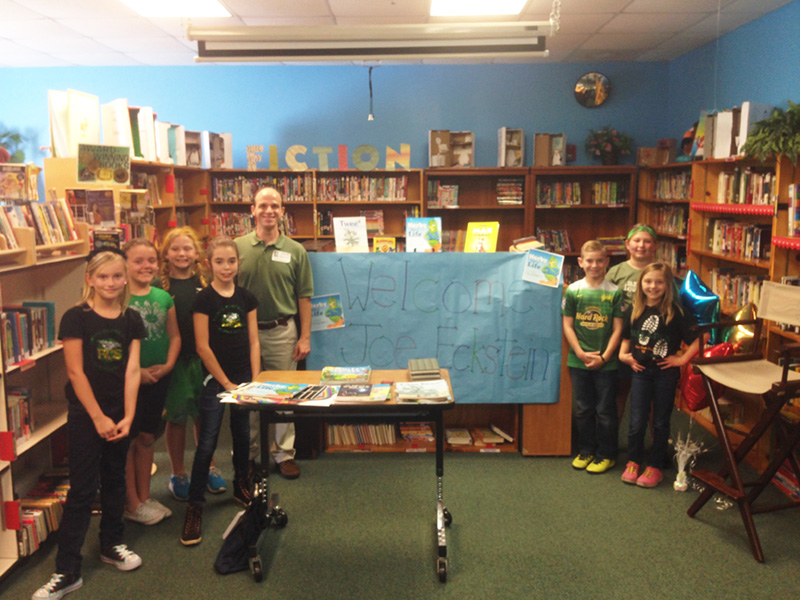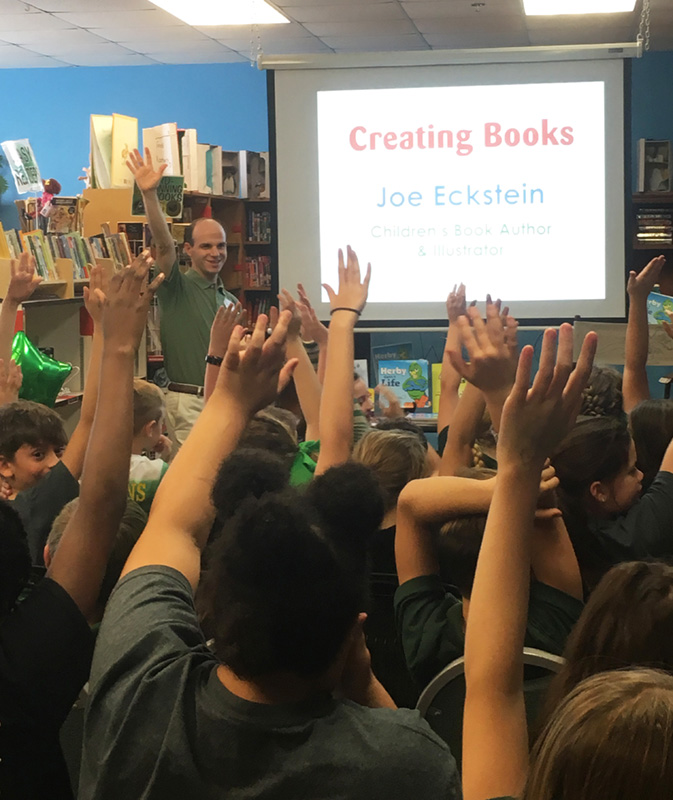 I had a fantastic time visiting Palmetto Charter School in Palmetto, Florida, recently, where I spent an entire day presenting to the Kindergarten through 5th-grade students about the process of writing, illustrating, and creating books. I shared the books I've written and illustrated, and during an after school festival at the school, was able to meet many of the students' parents and sign books for the students. I also had a lot of fun facilitating an activity for the students, helping them create their own books!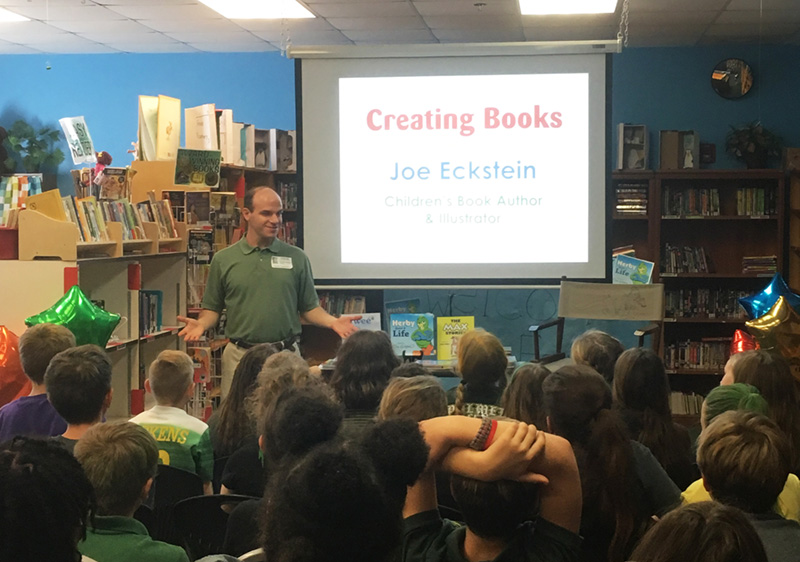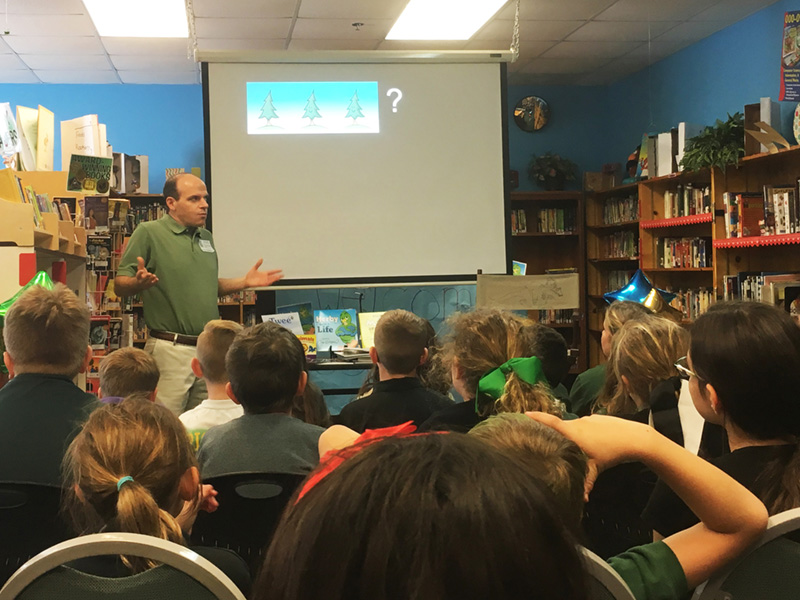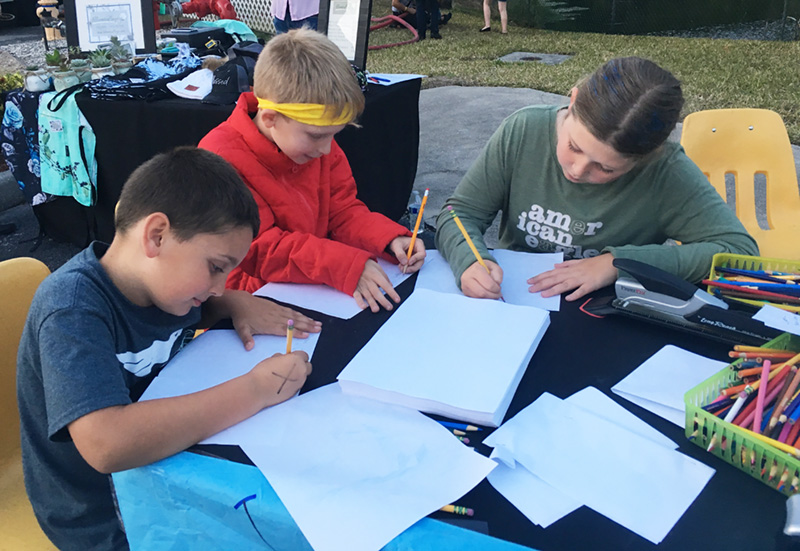 I love being able to help inspire children to create, work towards accomplishing dreams and goals, and perhaps even pursue future professions as writers, authors, illustrators, and artists themselves. And while it feels good to have the opportunity to inspire them, they always inspire me—their creativity, imagination, desire to learn, and sense of wonder. I was grateful for this opportunity and had an absolutely wonderful time visiting the school and being with the students!
If you're interested in arranging a school visit, book signing, reading or other event, please contact me. I enjoy sharing with students, children (and adults!) what I do as a children's book author and illustrator and helping inspire and encourage them to believe their life matters, to be creative, develop their talents, accomplish their God-given dreams, and make a positive difference in our world!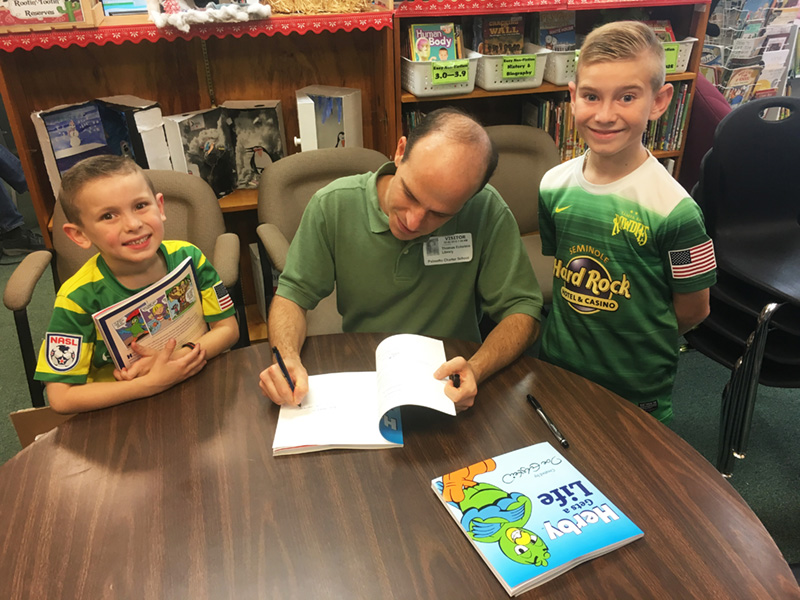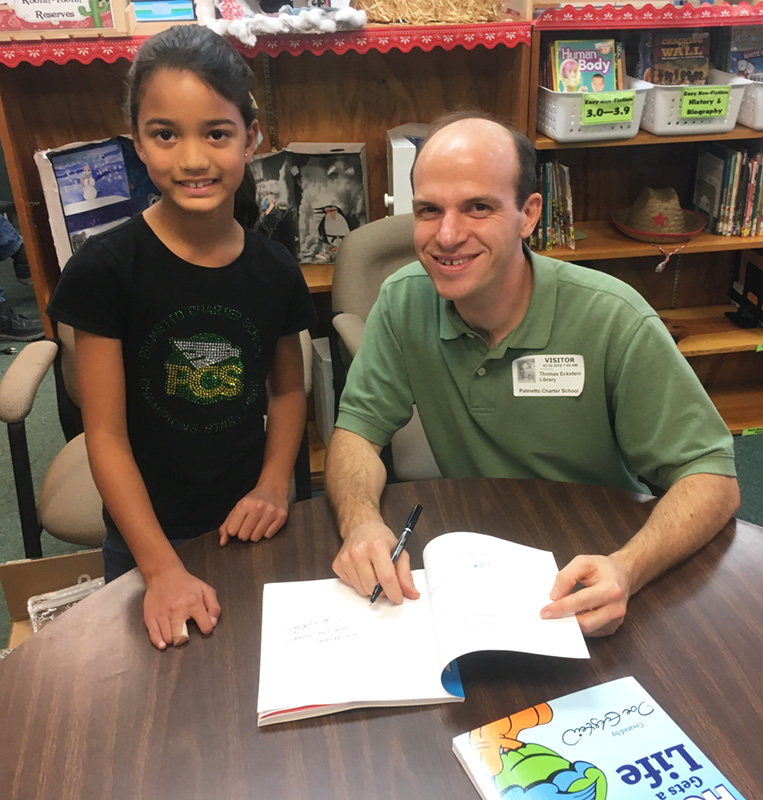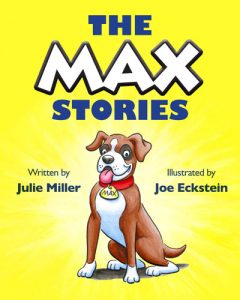 I'm excited to announce the release of another children's book I recently illustrated! The Max Stories was published at the end of 2016 by Harmonic Press.
Written by Florida author Julie Miller, this is a series of amusing tales about a mischievous boxer puppy named Max, who's adopted by a family in order to bring more excitement into their lives—and ends up giving them much more than they bargained for! Based on the true story of a real-life family the author's parents knew when growing up and their unforgettable dog, and written in verse and rhyme, the book is enjoyable to read to young children and also a wonderful book for early readers.
As the book's back cover heralds,
Max is a puppy who loves to run free, but trouble will follow like fish to the sea. Here is his story, and everything's true. You'll smile and laugh—all the way through!
This book was an absolute joy to illustrate. After determining the look of the characters and developing pencil sketches, I created the illustrations using pen and ink line work finished with washes of acrylic paint. It was both fun and challenging to depict Max's crazy antics along with the book's various settings, from the family's "quiet abode" to Slingerlands Elementary School and beyond.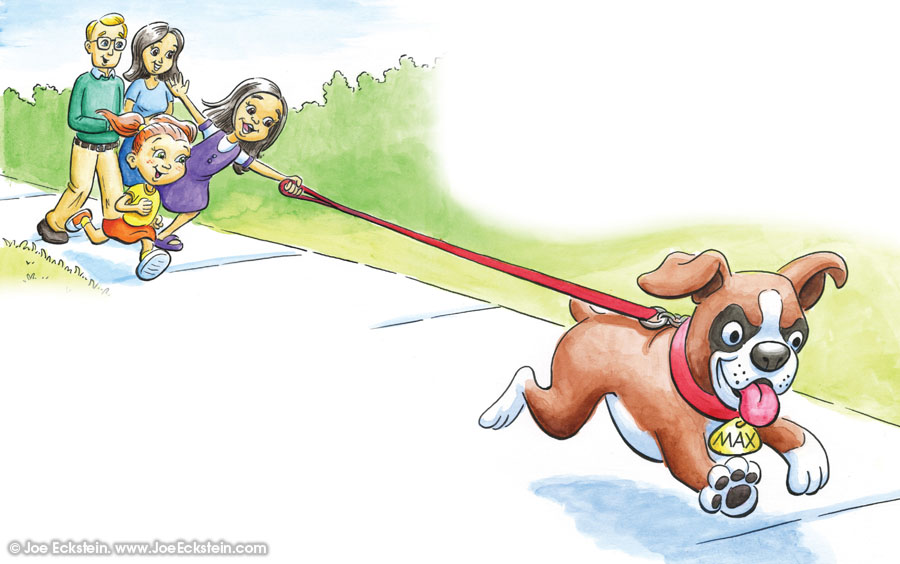 If you're interested in purchasing this book, visit www.JoeEckstein.com/books/the-max-stories
Please sign up for my email updates at www.JoeEckstein.com/updates and like my Facebook page at www.facebook.com/JoeEcksteinAuthorIllustrator
Recently, I had the opportunity to speak to a group of writers and share and sign my books at Joanne Derstine Curphey's 6th Annual Writer's Workshop in Bradenton, Florida.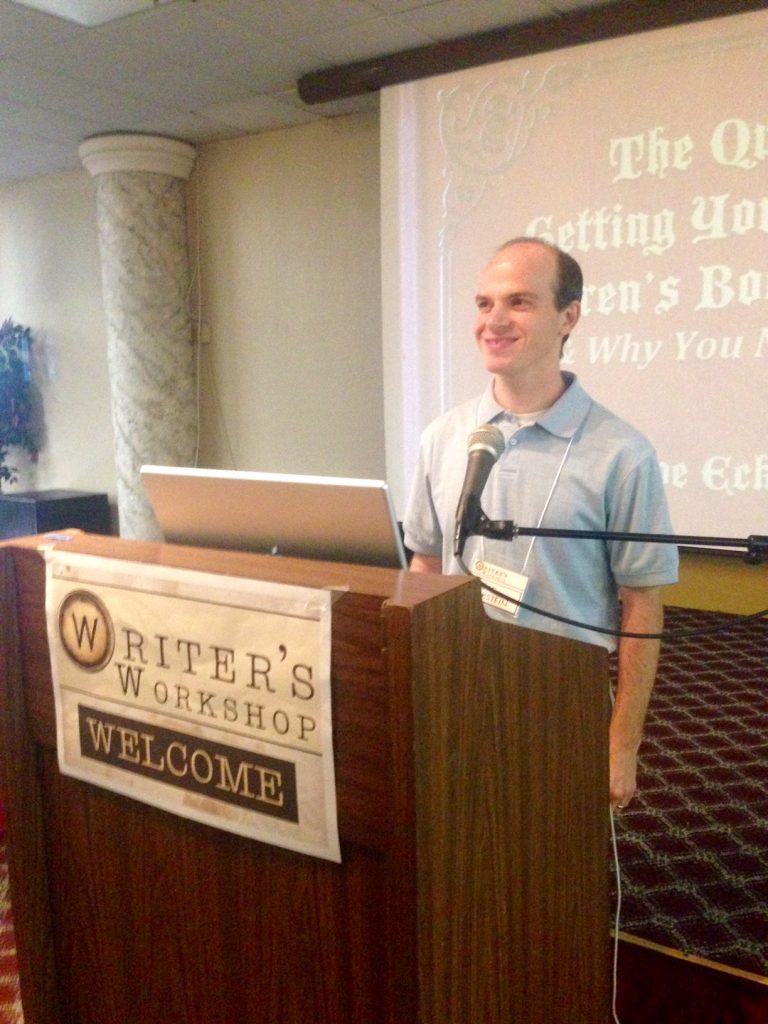 I was there to share my experience and expertise as an author and illustrator and speak on, "The Quest to Getting Your Children's Book Published and Why You Need Help!".
My talk was recorded and if you're interested in hearing what I had to say, contact me and I will let you know how you can obtain it.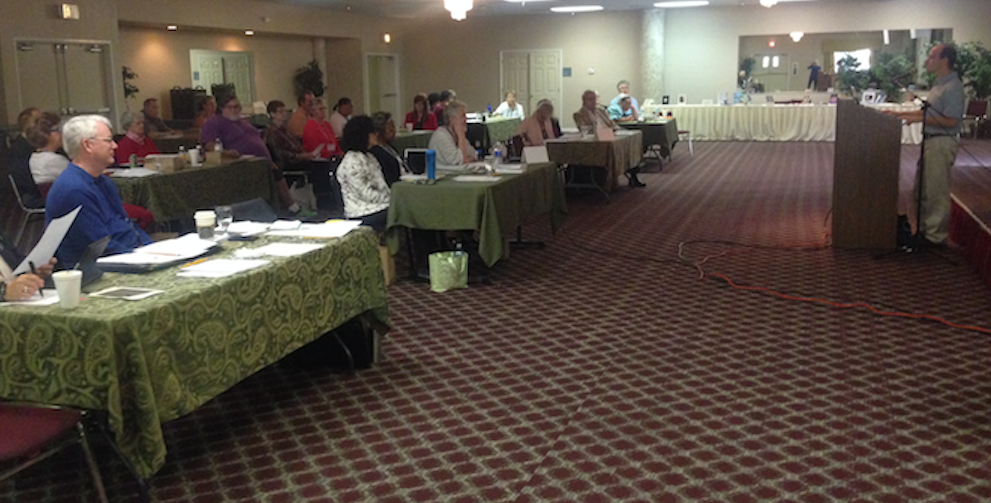 I was able to be there for the whole conference and met some seasoned and aspiring authors who showed their appreciation for my talk. I enjoyed greeting many of the attendees between sessions at my book table, where I signed copies of my children's books and talked with them further about the process of getting a children's book published.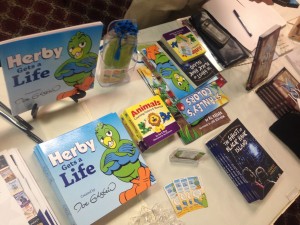 I'm always impressed at the creativity and passion of people who want to put their vision in print. I met many of them at this conference and look forward to staying connected.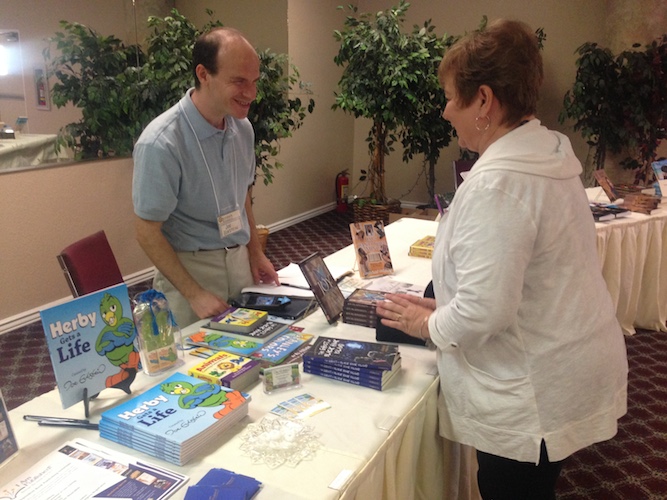 If you'd like more information about Joanne Derstine Curphey's Writer's Workshop, she has a Facebook Page where she shares information about the event and speakers.
If you're writing a book or children's book and need help with the illustrations or publishing process, please let me know how I can help you.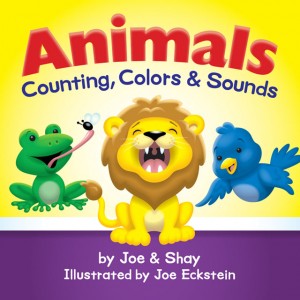 I had the delight of illustrating an entertaining children's board book, Animals: Counting, Colors & Sounds, which was published at the end of 2015. Order it here!
I was initially approached by the publisher with the concept of a board book that could be read to young children featuring and teaching the names of animals as well as the sounds they make, numbers, and colors.
The publisher had found my website through an internet search for illustrators of children's books. As they looked through my gallery and images of my work, they were impressed with what they saw and thought I would be the person to create the look they wanted for their book.
After some initial conversations, I was given the ability to collaborate significantly with the publisher on the book and granted creative license in producing the fun artwork.
On each spread of the book, a group of animals is displayed and every animal has the word next to it that represents the sound it makes. The book begins with the number "one," and the first illustration features one red rooster who makes the sound, "Cock-A-Doodle-Do!"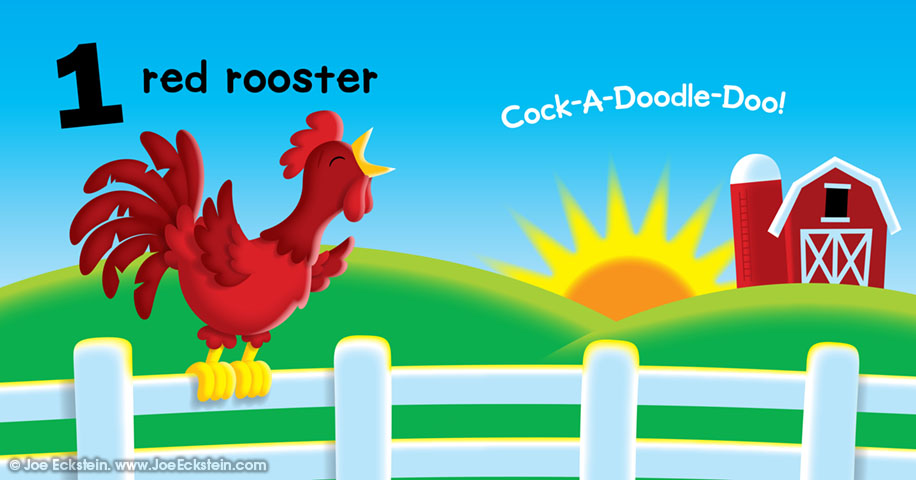 From there, the story proceeds with two orange cats, each one with a cheerful "Meow!" Then, three yellow lions each "Roar!". This is followed by 4 green frogs, 5 blue birds, 6 pink pigs, 7 brown dogs, 8 gray owls, 9 black bears, and 10 white lambs, each with their respective sounds.
Ideally, the reader of the book would point to and count the number of each animal, along with the child they are reading the book to. As another activity, the reader could point to the animals again and imitate the sound, giving the child the experience of counting the animals and hearing the sound they make, one time for each animal represented. The child can then interact by mimicking the sound themselves.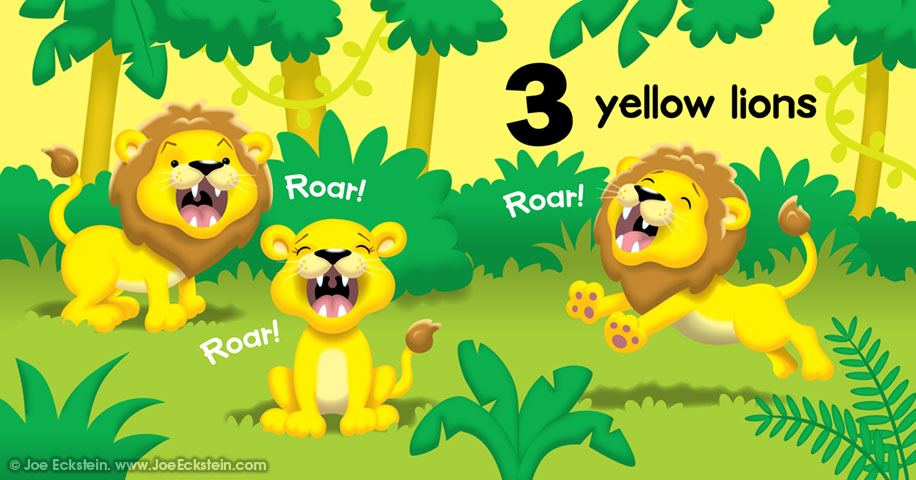 Something I love about the book is the happy expressions I was able to achieve on the faces of the animals. I used a simple, rounded style for the art that is very fun, colorful, and appealing to young children.
I can imagine the pleasure of a child who is looking at these pictures and hearing someone playfully making the sounds. The child's experience of identifying the animals, counting, recognizing colors and hearing the variety of sounds and learning to mimic them would be very enjoyable, as well as educational.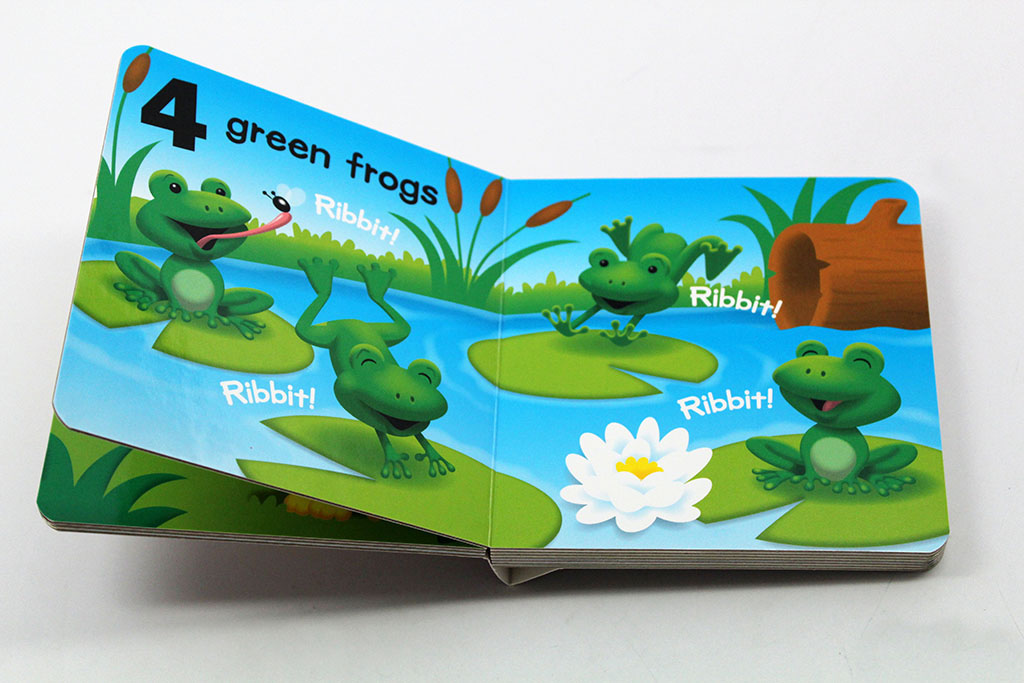 In fact, while visiting family over the holidays, I was able to present the book to my 19-month-old niece, who thoroughly enjoyed it and did quite well at imitating the animal sounds.
This sturdy little book is large enough to accommodate the illustrations, but small enough to fit comfortably in a young child's hands.
As always, I loved doing the research for the artwork. It was a fun challenge to create a collection of animals that have individual characteristics, but all seem to "go together".
I established the concept for each of the animals and illustrations by first sketching them out in pencil. When I was satisfied with the image, I scanned them into the computer and created the final artwork using Adobe Illustrator.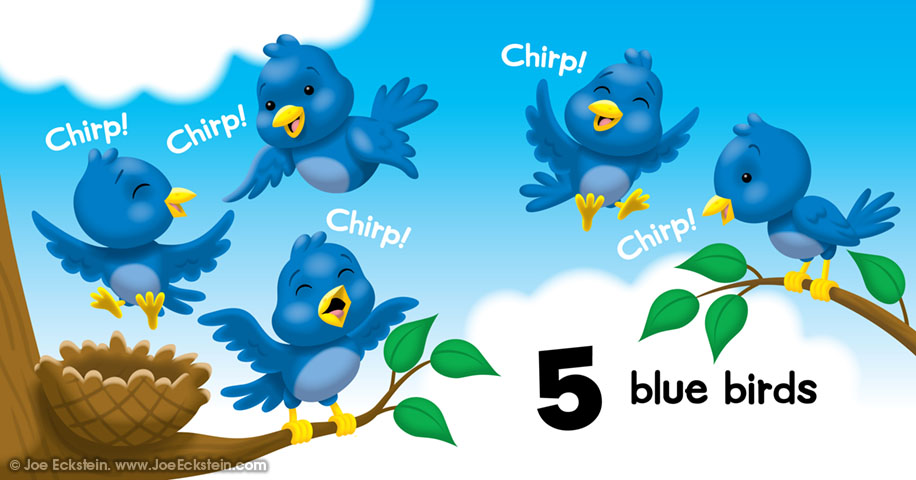 Some of the reactions I've received to this book are:
"Cute!"
"Cute critters!"
"Fantastic!!"
"Awesome. I…need to buy one for my classroom!" —Preschool teacher
"What a great cover Joe. I love your artwork." —Donna Nelson Gauntlett, author, illustrator & artist
If you're interested in purchasing this book, you can go to my website, www.JoeEckstein.com, and fill out the contact form.
Please consider signing up for my email updates on my website. It would also be great if you would like my Facebook page at www.facebook.com/JoeEcksteinAuthorIllustrator