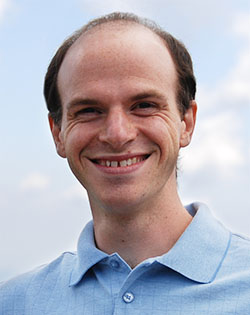 Joe Eckstein is a children's book author, illustrator, and cartoonist who loves to encourage and inspire people through art and stories.
Originally from Ohio and drawing and writing stories since he can remember, he has a Bachelor's degree in fine art from Bowling Green State University and has worked as an illustrator for leading children's education publisher Carson-Dellosa. His work has been published in books, greeting cards, magazines, and newspapers.
Joe is the creator of the cartoon character Herby the Parrot, author and illustrator of Herby Gets a Life, and illustrator of numerous other books for children including Twee' and the "Between You and Me" series, Two Homes for Daniel and the "Daniel the Dinosaur and Friends" series, Stanley's Colors, and the recent republication of The Ghost of Black Hawk Island by renown author August Derleth. He currently has more exciting books in the works.
Joe lives on the beautiful southwest coast of Florida and is married to the love of his life, Kristen. When not creating art, he enjoys singing, acting, dancing, reading, going on adventures in the great outdoors and to faraway places, and playing with model trains. More than anything, Joe loves his Creator.
Visit the Gallery to view his examples of Joe's work and view his résumé. To reach Joe with your comments or for information about hiring his services or reproducing his work, contact him here.